Semester Finale
A 12-hour long event for the semester's last Hack Night.
Hack Nights are biweekly hack sessions in Davis Hall, University at Buffalo. Build awesome projects and connect with your fellow UB ACM peers.
Prizes
At the Hack Nights semester finale (May 5th!), we will be taking project submissions on anything students have worked on over the past semester. Everyone attending will be voting for their favorite projects, and the projects with the highest votes will win prizes! Each team member gets one of the listed item for the category they win, up to 4 items per team.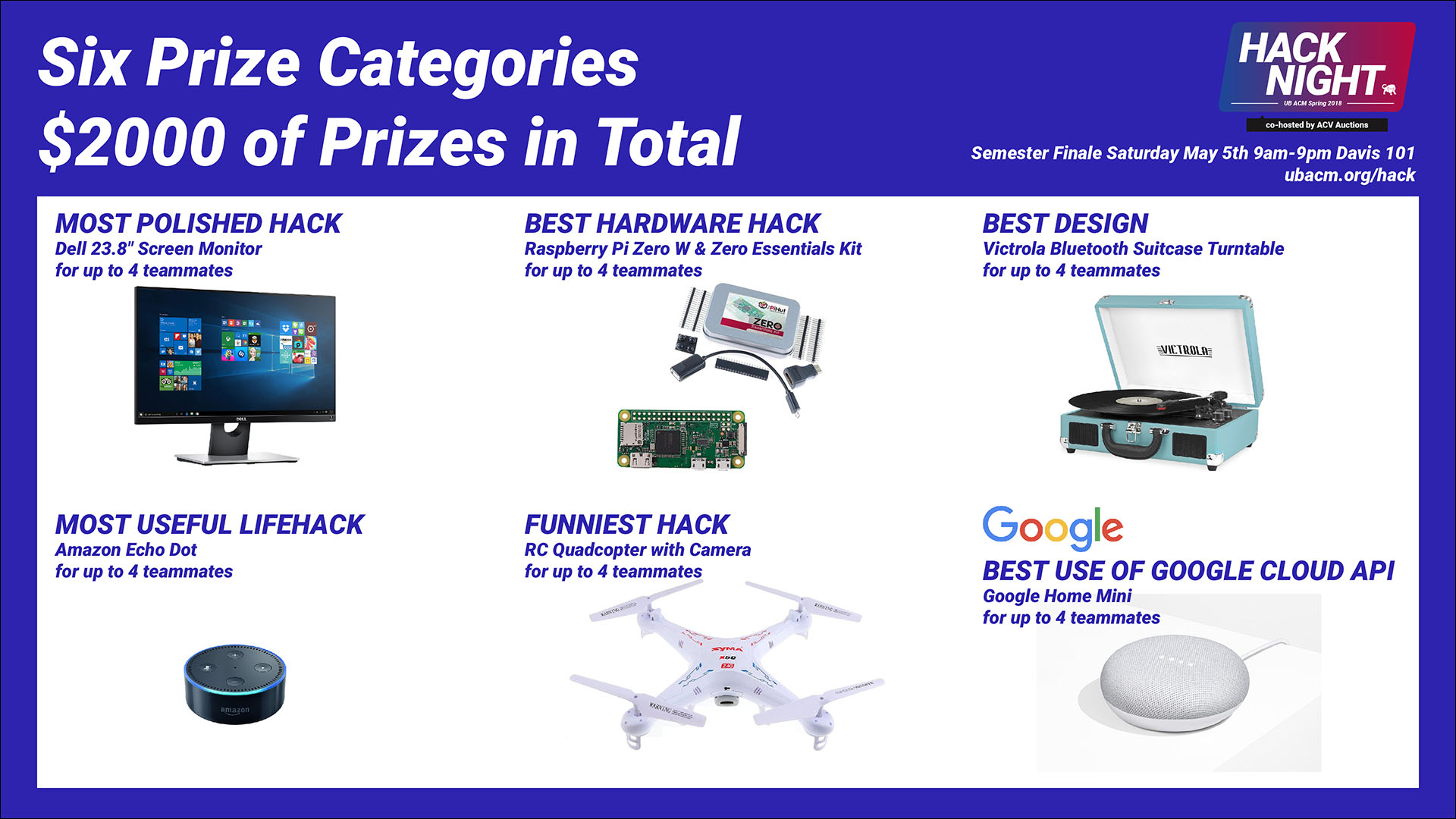 List of Prize Categories
Submit a Project
Project submissions begin at 6:00pm on May 5th, 2018. More information on how to submit a project will be posted here soon.
Resumes
Want to send your resume to our sponsors? Visit https://ubdevs.com, create an account, and submit your resume! Once submitted, sponsors will have access to your resume for recruiting purposes.
You can receive 2 check-in marks for submitting a resume and then filling out the form to receive your marks at https://goo.gl/forms/HCqf3zMHRxLEvXPi1.
Event
May 5th, 2018 9am-9pm
Davis 101
Event Schedule
What are Hack Nights?
Learn more about the Hack Nights event series here.
Sponsors
Swag Pack
The first 100 attendees will receive the summer swag pack!